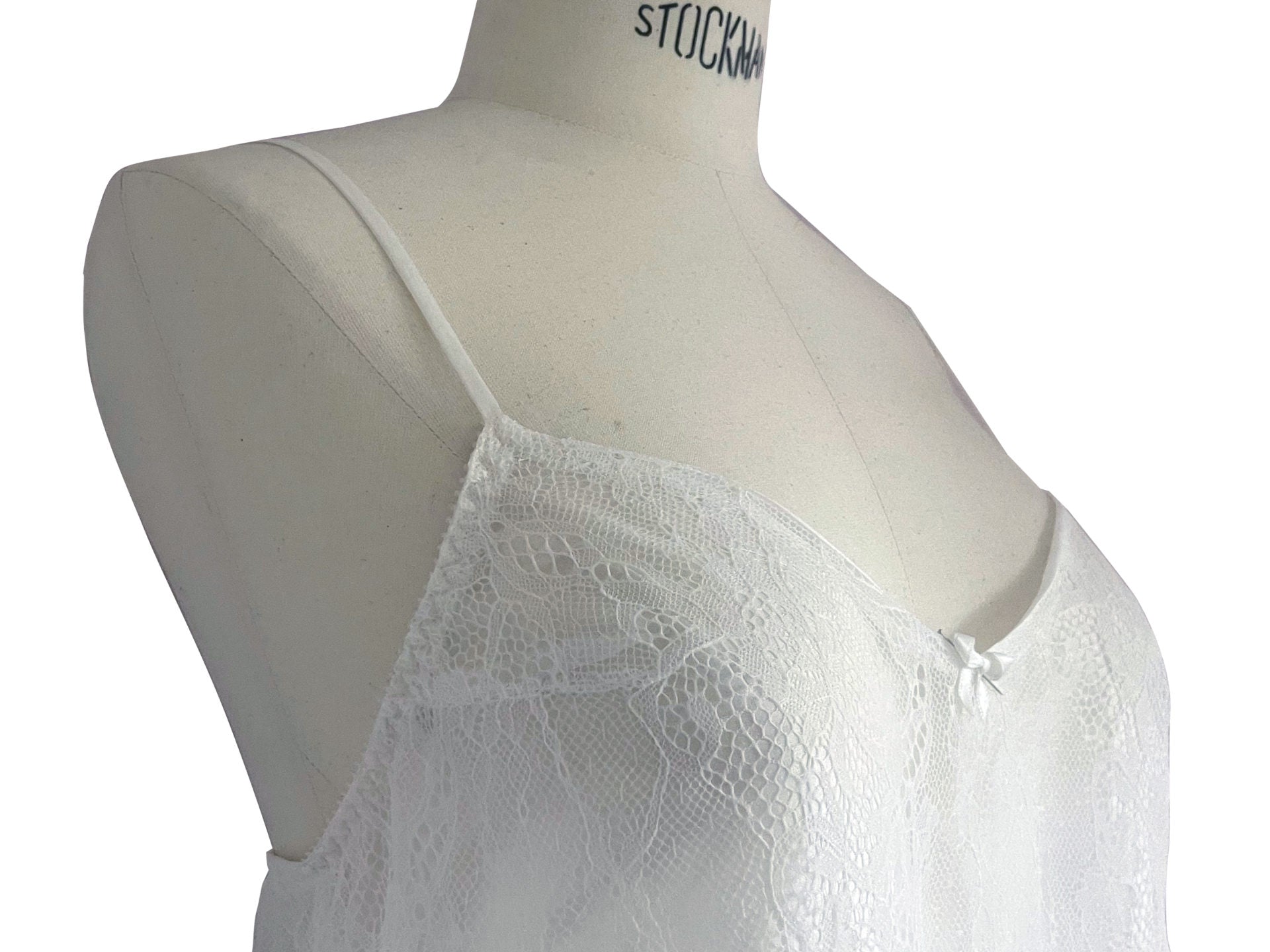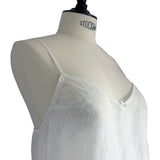 Babydoll nightdress in white with all-over lace top layer
Discover the white variant of our Sofia Babydoll Nightdress, an exquisite and refined addition to your cherished nightwear collection. This stunning piece is designed to evoke a sense of opulence, featuring a captivating floral jacquard allover lace that not only appears delicately thin but also offers an irresistibly tender and soft texture. Rest assured, this nightdress is crafted from Oeko-Tex certified French lace, ensuring superior quality and environmentally sustainable properties.
Prioritizing your comfort, the Sofia Babydoll is elegantly lined with 100% Italian silk satin, providing a luxuriously smooth sensation against your skin. The elasticated back guarantees a flawless fit and ultimate comfort, while the adjustable straps are adorned with exquisite gold plated hardware, allowing effortless customization to achieve your desired fit.
With meticulous attention to detail and a focus on flattering all body types, this A-line nightdress effortlessly blends sophistication and ease, showcasing the pinnacle of European craftsmanship. Immerse yourself in the epitome of French elegance by adding this timeless beauty to your collection today.
For those seeking a bit of variety, please note that the Sofia Babydoll Nightdress is also available in red and black color variations.
100% french Oeko-Tex certified  Jacquard rigid allover Lace, extremely thin and soft, with a nice floral design.

100% Italian silk satin lining

Elasticated back

Adjustable straps with gold plated hardware

Made in Europe
Highly skilled artisans make every Ariane Delarue piece entirely by hand in Europe.
If an item is unavailable, do not hesitate to contact us: contact@arianedelarue.com
---
Babydoll nightdress in white with all-over lace top layer
Behind the brand
Sensual consciousness guides our approach, offering custom creations to reduce environmental impact.
At our brand, elegance goes hand in hand with responsibility, and each piece embodies the perfect harmony between sensuality and respect for our planet.