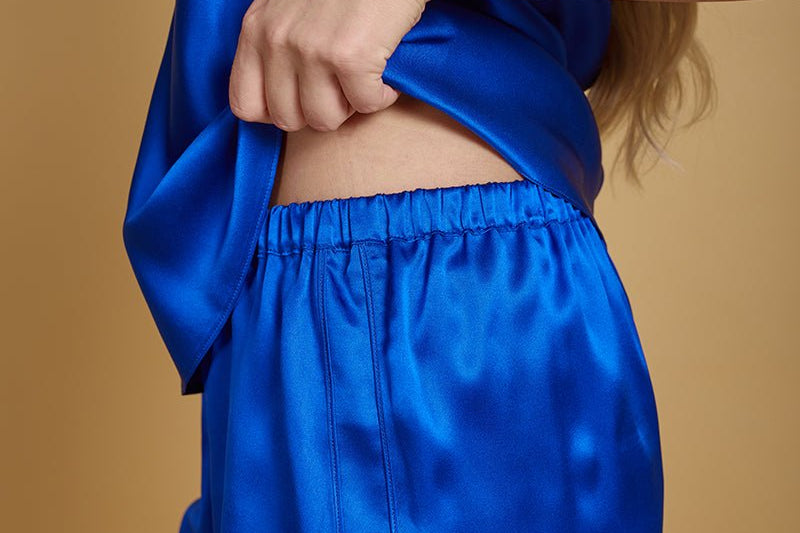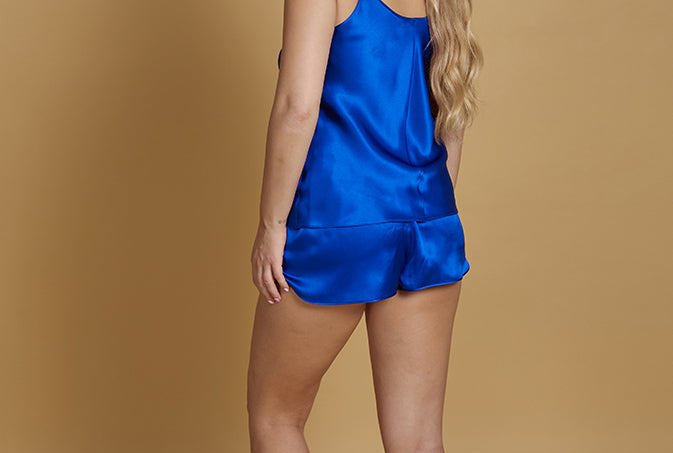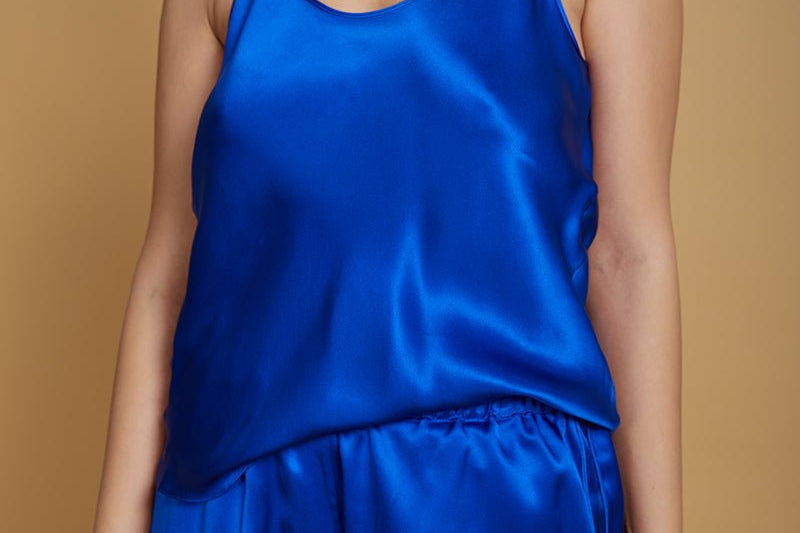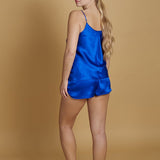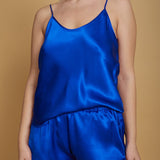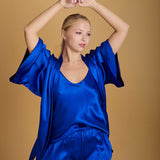 Satin Silk Bloomers Shorts in Electric Blue
Elevate your evening charm with our Christine bloomers shorts, a blend of timeless beauty and comfort. These shorts are crafted from 100% electric blue silk satin, enveloping you in pure luxury.

KEY FEATURES :

Elasticated Waist : The shorts feature an elasticated waist, thanks to a tunnel waistband housing a 2cm wide elastic band, ensuring a snug and comfortable fit.

Sporty Chic Detail : A sporty touch graces the sides of these shorts with bias ribbons and cut out pieces, adding a unique and stylish element to the design.

Curved Side Lines : The elegantly curved side lines not only add an element of grace but also provide ease of movement, ensuring both style and comfort.
Step into the allure of electric blue and experience the beauty of simplicity. The Christine bloomers shorts are a versatile addition to your wardrobe, effortlessly transitioning from casual chic to evening elegance.
Shop Now for the Christine Bloomer Shorts and make a statement wherever you go.
DELIVERY STARTING FROM THE 4TH OF DECEMBER
For the Origins Collection delivery starts from the 4th of December.
Highly skilled artisans make every Ariane Delarue piece entirely by hand in Europe.
If an item is unavailable, do not hesitate to contact us: contact@arianedelarue.com
---
Discovering the ideal fit for your Ariane Delarue lingerie is a personalized journey, and our SIZING CHART is here to guide you every step of the way.
Satin Silk Bloomers Shorts in Electric Blue
Behind the brand
Sensual consciousness guides our approach, offering custom creations to reduce environmental impact.
At our brand, elegance goes hand in hand with responsibility, and each piece embodies the perfect harmony between sensuality and respect for our planet.