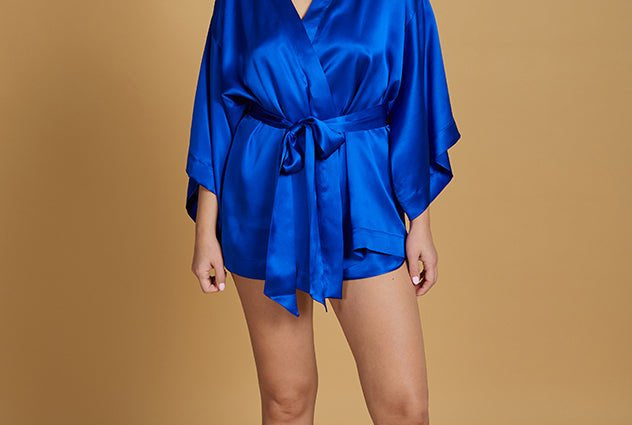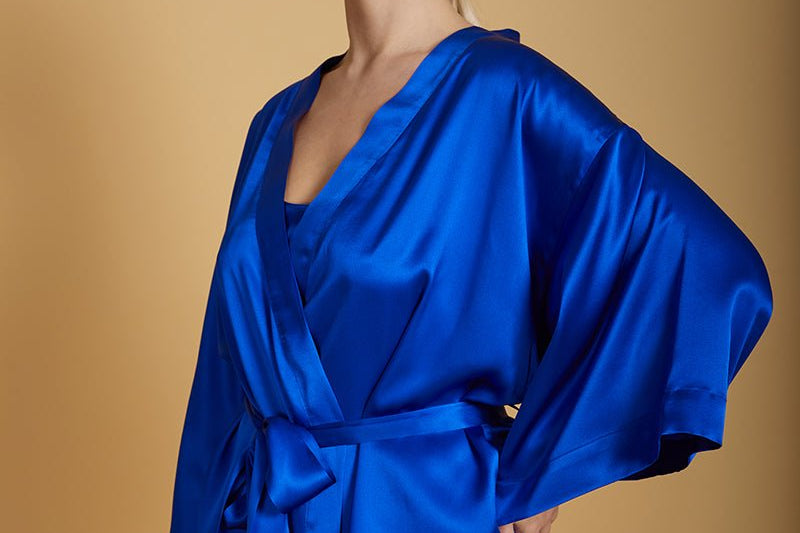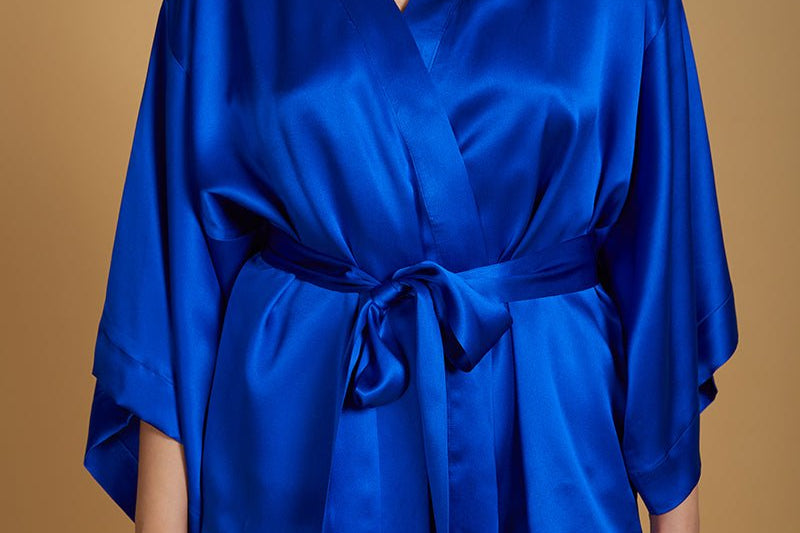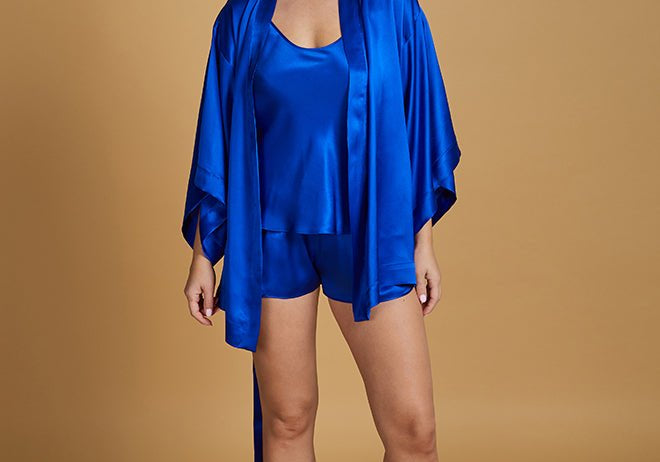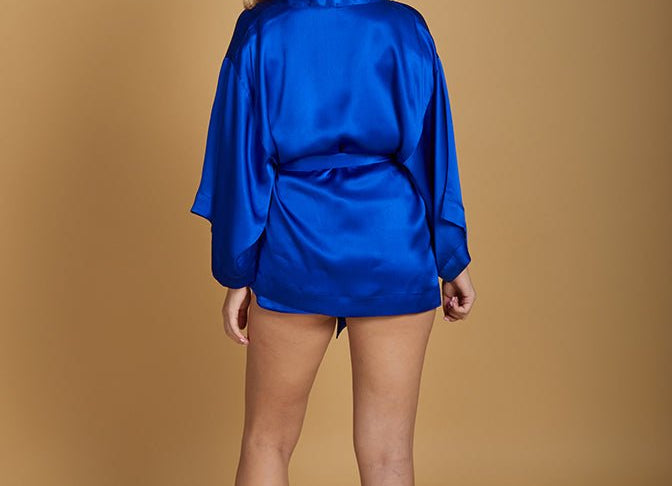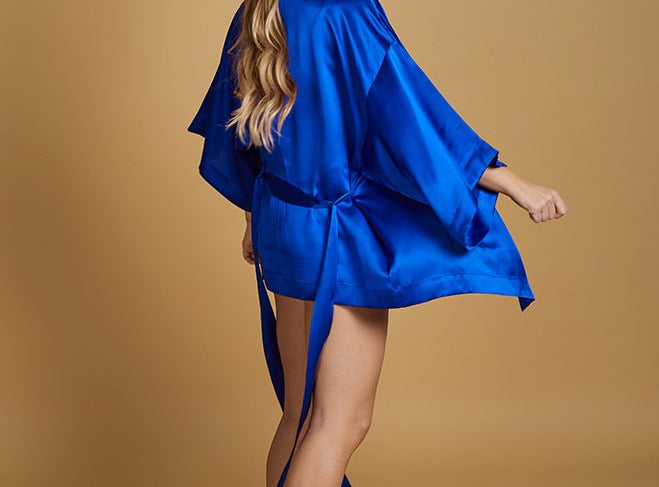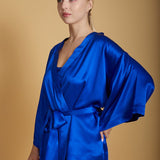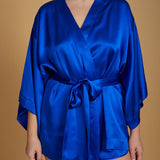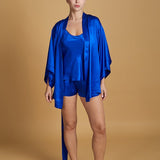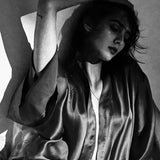 Satin Silk Robe in Electric Blue
Elevate your sense of comfort and style with our Morgane Robe, a true embodiment of sophistication and luxury. Crafted from 100% Italian silk satin, it boasts haute couture finishings, including the meticulous artistry of French seams, making it a piece of unparalleled quality.
KEY FEATURES :
Electric Blue Allure : The striking electric blue color sets this kimono apart. It's a hue that exudes confidence, making it a statement piece that can transform any moment into something extraordinary.

Comfortably Chic : The shape of this kimono is designed for comfort, fitting every silhouette from sizes S to L. It's a versatile addition to your wardrobe, effortlessly transitioning from day to night, ensuring that you stay elegant and comfortable at all times.
The Morgane Robe is the perfect companion for the modern woman who values both style and ease. This piece embodies timeless allure, with the added benefit of being an heirloom-quality treasure you'll cherish for years to come. 
Purchase yours now to make a statement of elegance and comfort!
DELIVERY STARTING FROM THE 4TH OF DECEMBER
For the Origins Collection delivery starts from the 4th of December.
Highly skilled artisans make every Ariane Delarue piece entirely by hand in Europe.
If an item is unavailable, do not hesitate to contact us: contact@arianedelarue.com
---
Discovering the ideal fit for your Ariane Delarue lingerie is a personalized journey, and our SIZING CHART is here to guide you every step of the way.
Satin Silk Robe in Electric Blue
Behind the brand
Sensual consciousness guides our approach, offering custom creations to reduce environmental impact.
At our brand, elegance goes hand in hand with responsibility, and each piece embodies the perfect harmony between sensuality and respect for our planet.